Air Pollution Extremes Workshop
By Jaclyn Rabinowitz and Neo Monese
On November 1st and 2nd, the Initiative on Extreme Weather and Climate hosted the Air Pollution Extremes Workshop on Columbia University's Morningside Campus. The two-day event brought together experts in observation-based, laboratory, and modeling, research, as well as public health and policy, to discuss current events and innovations on the topic of extreme air pollution events. These events are occurring with increasing frequency and intensity in Delhi, Beijing, and other urban areas (and, sometimes, rural areas as well, such as due to large-scale biomass burning), with enormous impacts on public health and well-being. Organized by V. Faye McNeill (Columbia University), Arlene Fiore (Columbia University), Dan Westervelt (Columbia University), Ruth DeFries (Columbia University), and A.R. Ravishankara (Colorado State University), the workshop filled 555 Lerner Hall, bringing in over 100 attendees. The conference consisted of two full day workshops and an evening poster reception following the first days' talks.
The conference was divided into six sessions, covering topics such as perspectives from around the globe, sources of air pollution, chemical composition and processing, climate and weather of air pollution extremes, emerging observations and modeling tools, and the science-policy-health nexus. Each session concluded with a panel discussion featuring all of the speakers from their respective sessions. The workshop provided an open-discussion platform for audience members and panelists to share and debate ideas.
"Progress requires a harmonized network that integrates diverse monitoring with remote sensing and modeling…the ability to answer spatial distribution of PM2.5 [particulate matter] is a benchmark of scientific progress," speaker Randall Martin explained early on during the first session. Moderated by Dan Westervelt, the first session created a platform for speakers from the international community to present their research. Experts with research foci on South Asia and Indonesia expressed concerns over urban heat island on the environment and agricultural fires. Other experts, who focused on North America, Africa, and the world more generally, suggested the use of satellite data for the study of air quality issues.
The second session, moderated by A.R. Ravishankara, focused on sources of air pollution, allowing experts to present their findings on greenhouse gas emissions, burning peat and biomass, aerosol composition, and the relationship between air pollution and mortality (a theme that was revisited later on in the conference).
Session three, moderated by V. Faye McNeill, concluded the first day of talks. It included presentations about the chemical composition of air pollution, with presenters explaining the formation of sulfate aerosol, nitrogen dioxide, and secondary aerosols.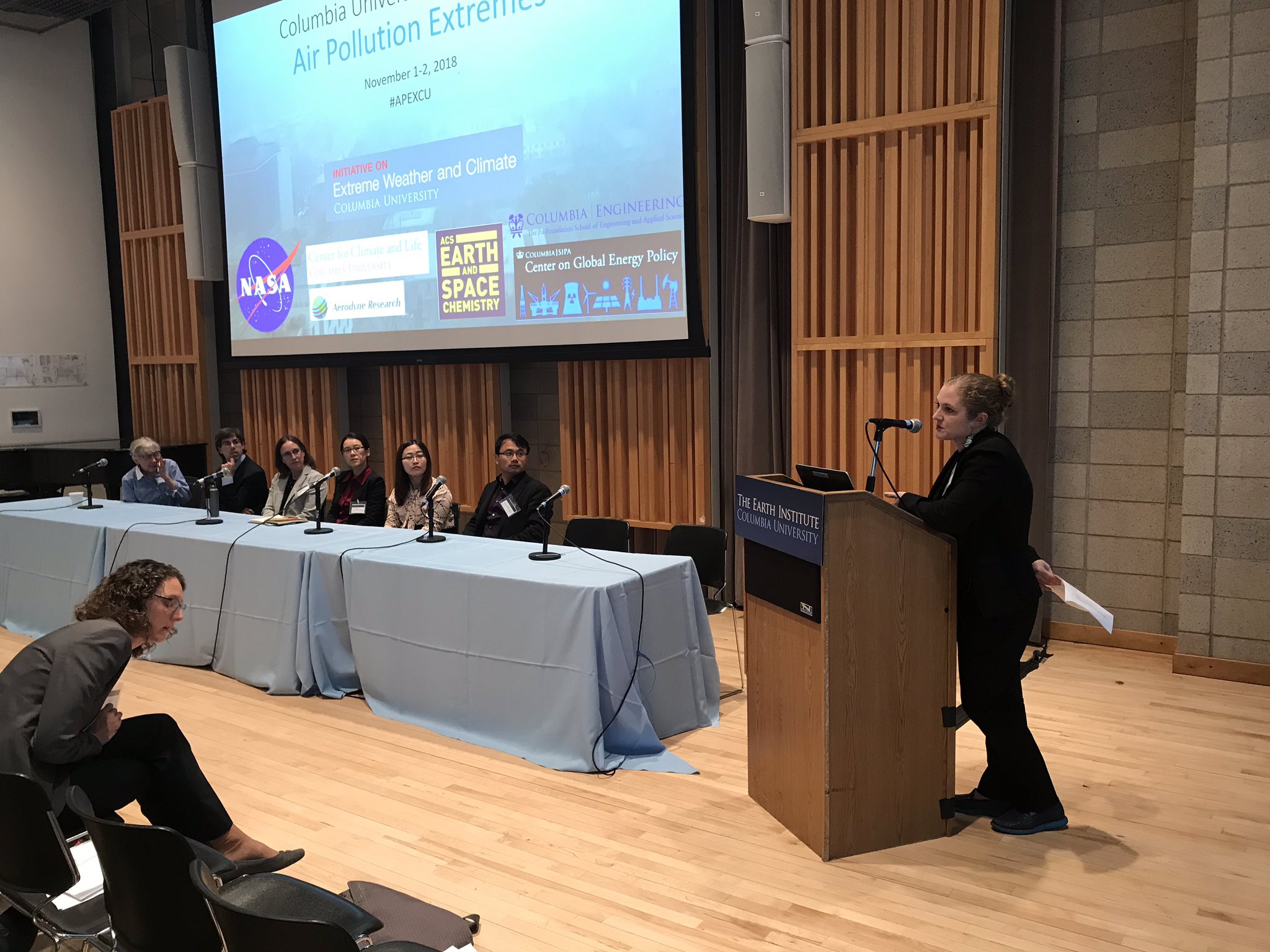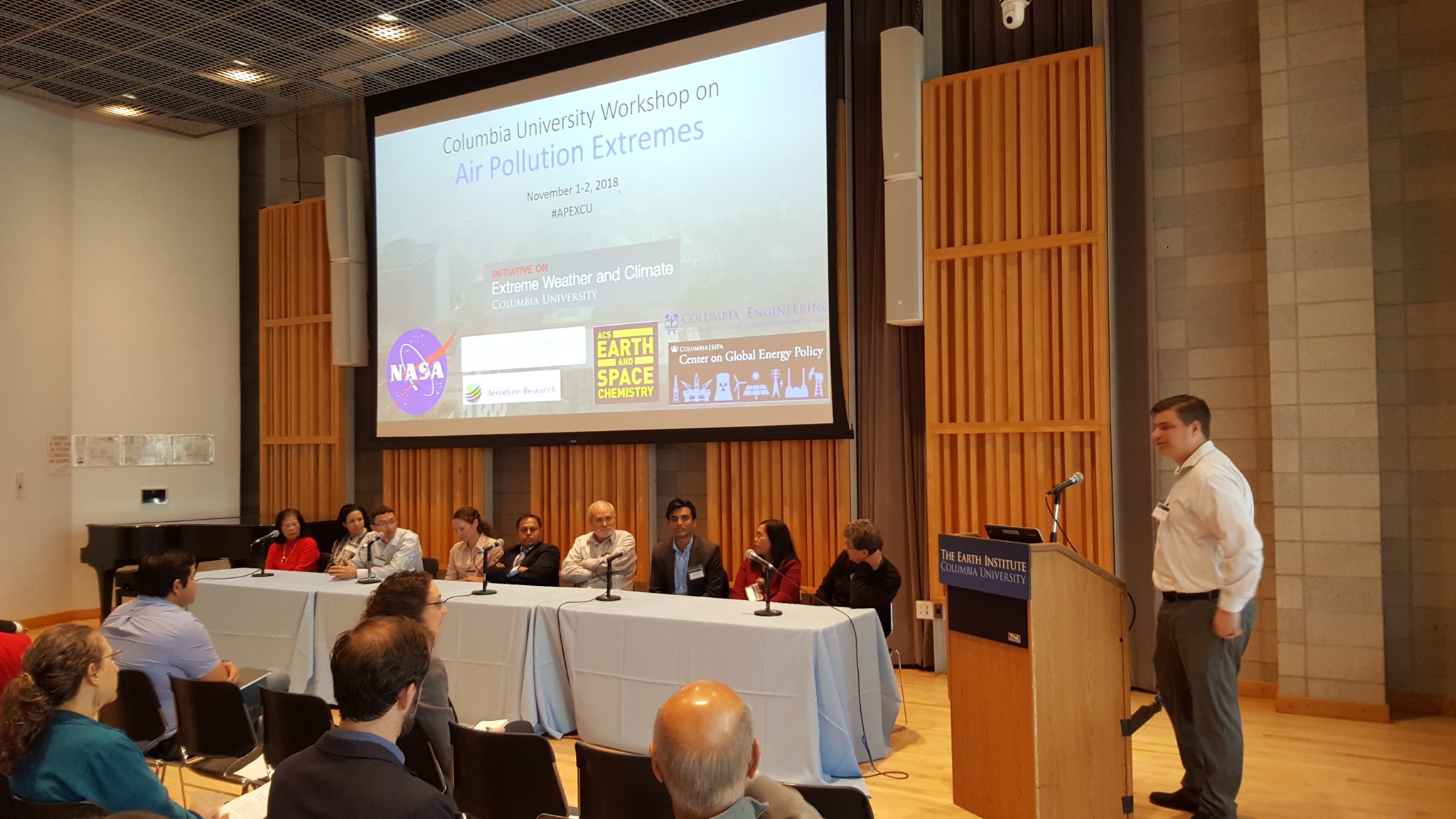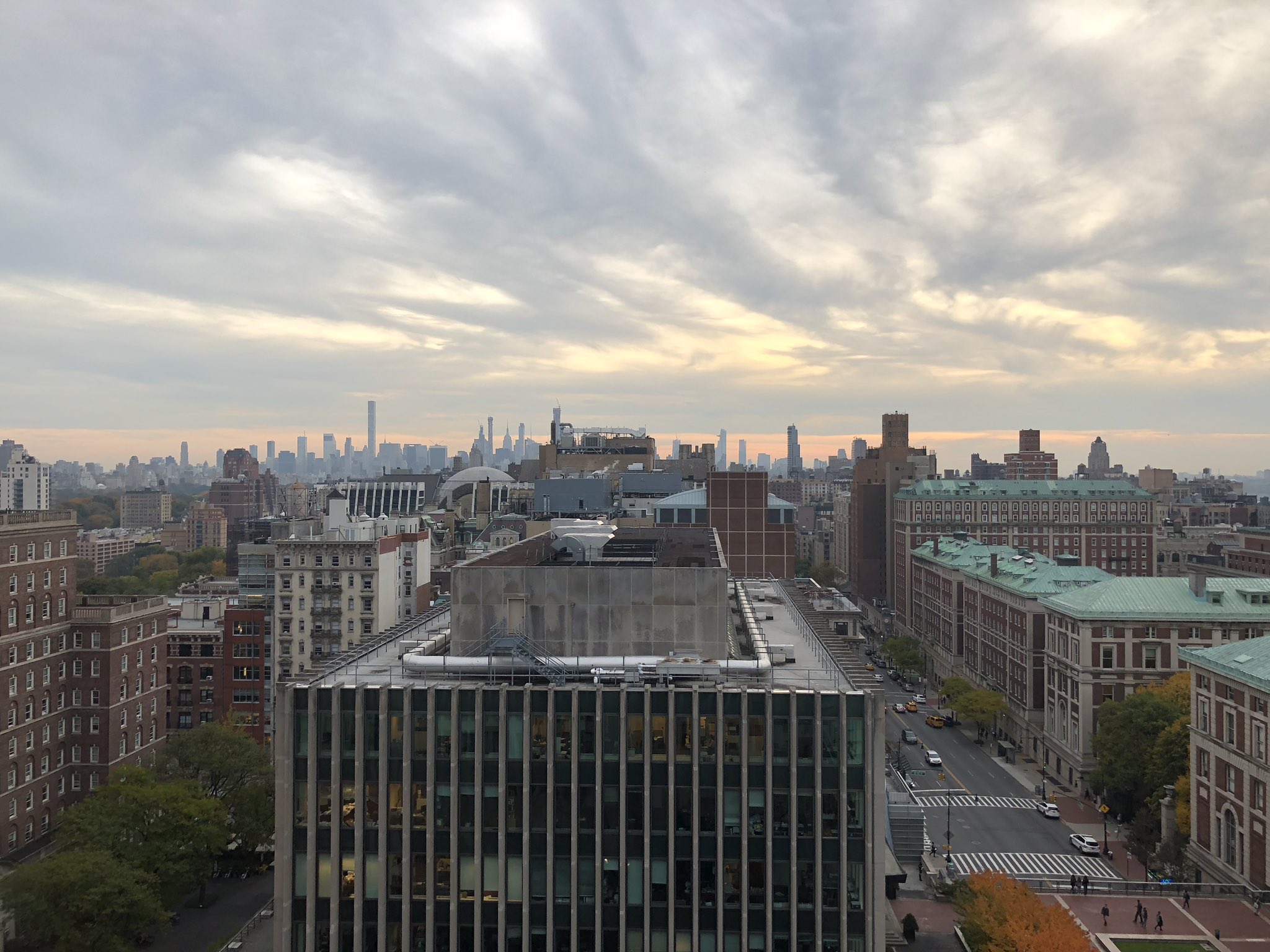 Day two began with session four, moderated by Arlene Fiore, which detailed the climate and weather of air pollution extremes. Speaker Yuxuan Wang stated, "Droughts can worsen air quality…with climate change related extreme weather events becoming more frequent, this link between climate change and air quality is important." The session brought attention to the influences of fog, drought, intense rains, and the seasonal vertical profile of ozone on air quality and pollution.
Session five, moderated again by A.R. Ravishankara, featured presentations on the relationship between air pollution and multiphase chemistry interactions, data from low cost air quality monitors, satellite data and its relation to public health, and improving overall air quality forecasts and predictions. Speaker Sarath Guttikunda did not shy away from asking the difficult questions. He said "air quality forecasting and issuing air quality alerts has a political aspect – governments who issue alerts for extreme pollution must be prepared to answer: what will they do about it?"
Day two concluded with session six, moderated by Ruth Defries, which focused on the science-policy-health nexus. Specialists discussed how emission changes are influencing tropospheric ozone and fine particulate matter, and how haze exposure affects short and long-term local health. Speakers emphasized that specifically in African countries, air pollution was directly correlated to the impacts of desert dust, industrialization, and agricultural fires.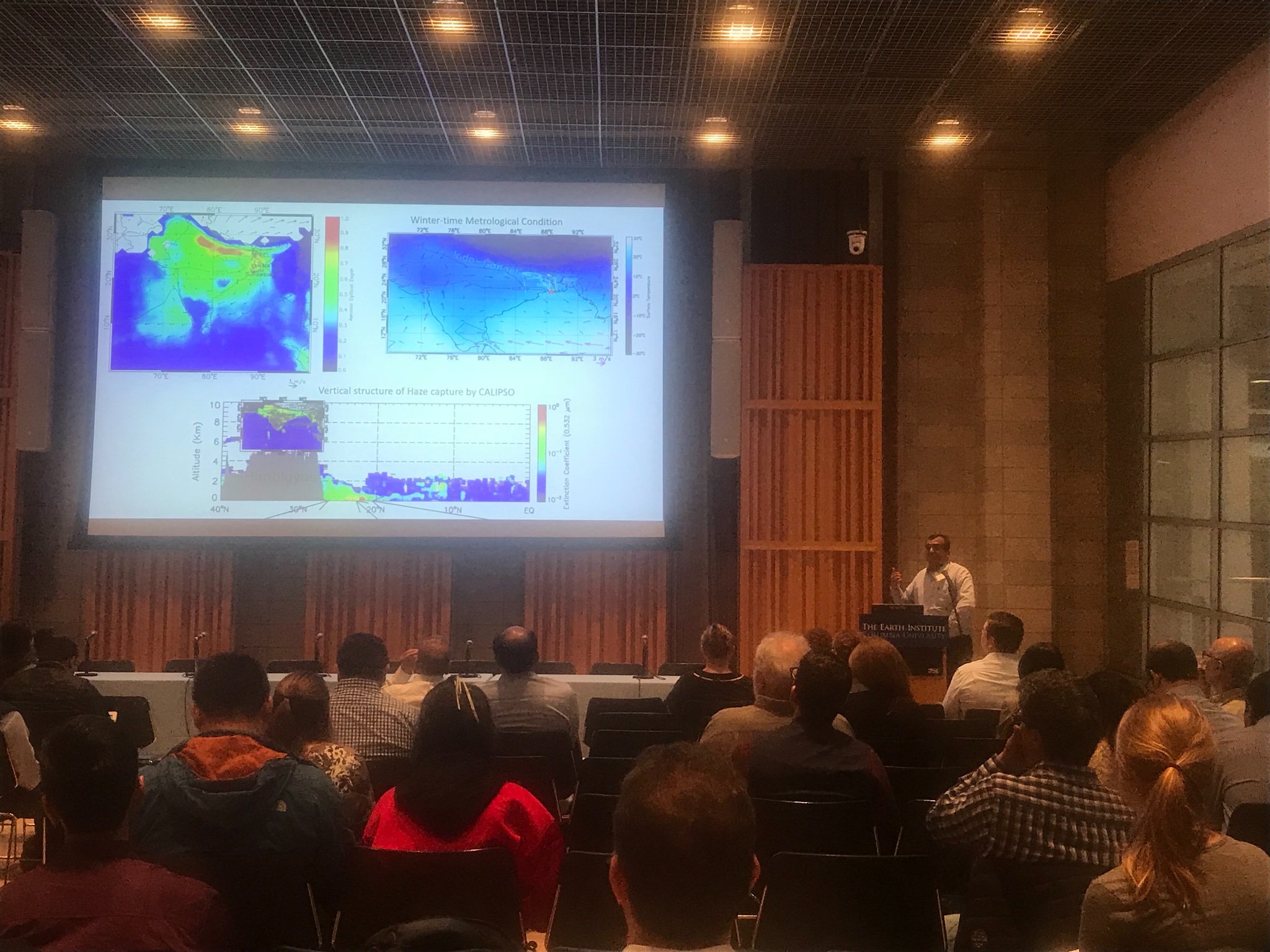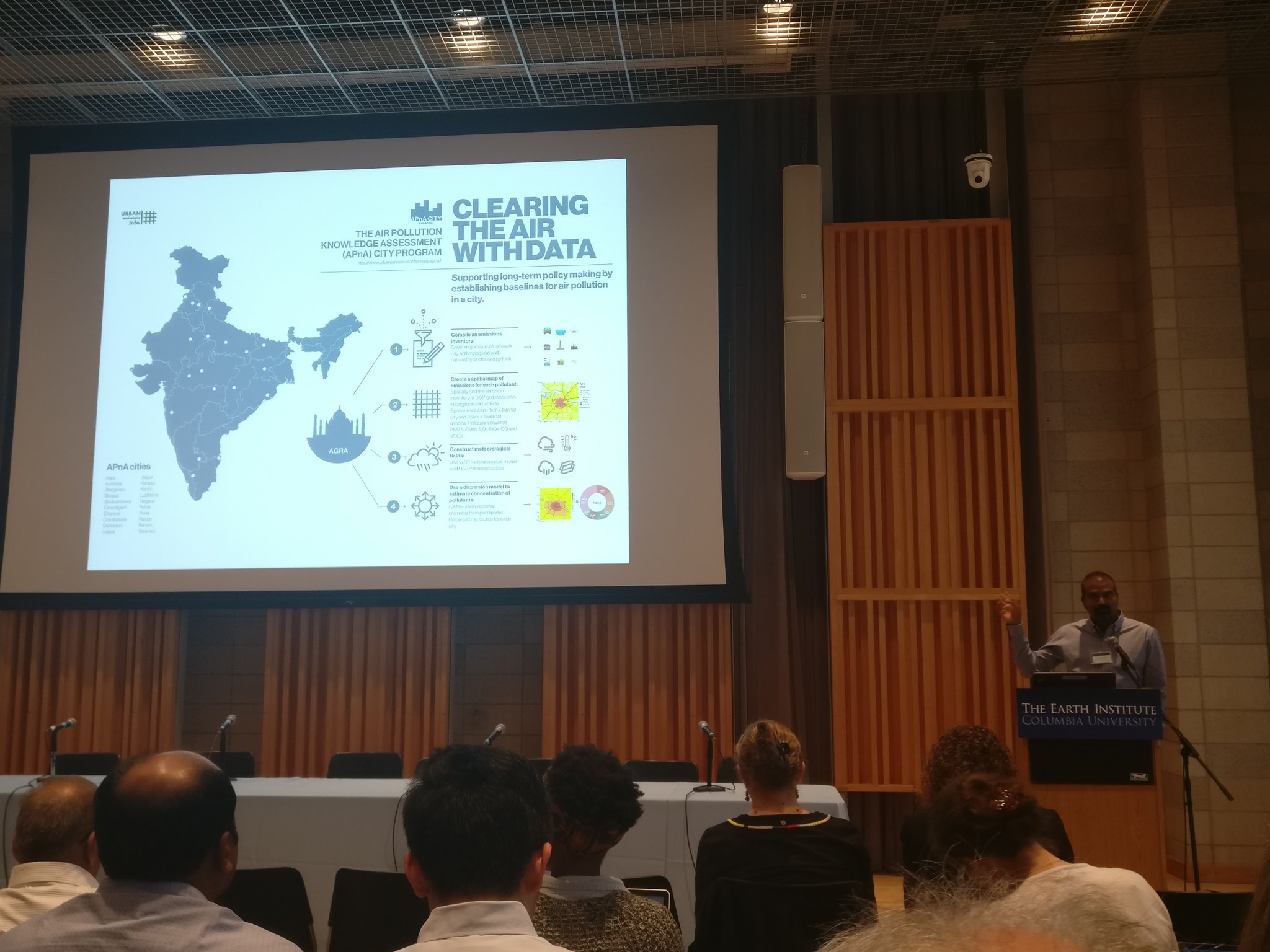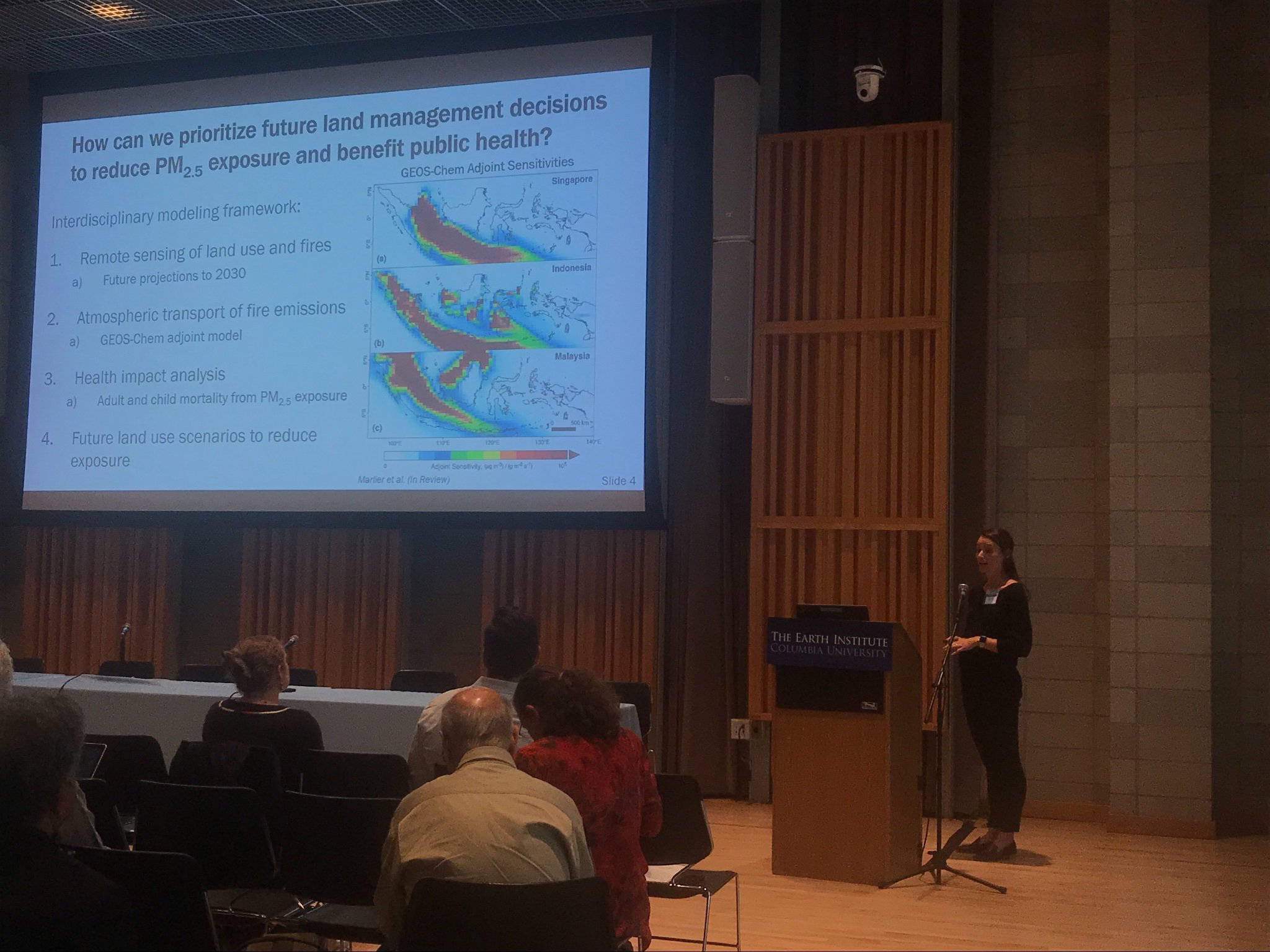 A poignant conclusion from speaker Rajesth Kumar, "Air is a shared resource, so we have to share our tools and methods to address this problem." The Workshop was novel in its focus on Air Pollution Extremes, a topic of global importance that requires expertise from multiple disciplines. The workshop sparked critical conversations between experts from around the world, creating opportunities for new collaborations on this urgent problem.