2017 Conference on Fire Prediction Across Scales
From October 23-25, leading scientists, government officials, members of the private sector, and other professionals participated in three days of presentations, lively panel discussions and an evening poster reception on Columbia's Morningside campus as part of the 2017 Conference on Fire Prediction Across Scales. Organized by Robert Field of NASA GISS, Katia Fernandes of the International Research Institute for Climate and Society (IRI), and Park Williams of the Lamont-Doherty Earth Observatory, the Conference drew in over 120 attendees.
The Conference's themes spanned a multitude of topics and the speakers brought forth a breadth of knowledge from various fields.
The first day focused on fire prediction and operational needs, process-based fire prediction, and risk assessment. Fire managers discussed fire management practices and needs, specifically the need for better fire models in order to assist in making quick, key decisions in very short decision-making space. Scientists discussed the benefits of uncertainty in prediction, showed off their fire and risk assessment models, discussed sub-seasonal to seasonal forecasting, and showed socio-economic impacts of fires, including property loss.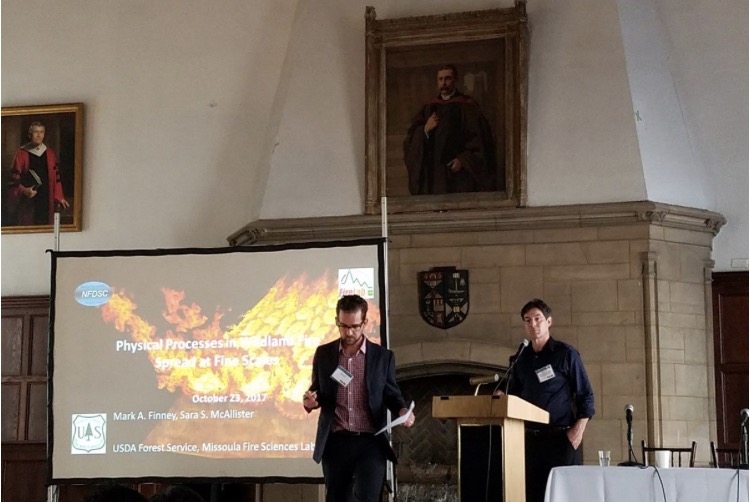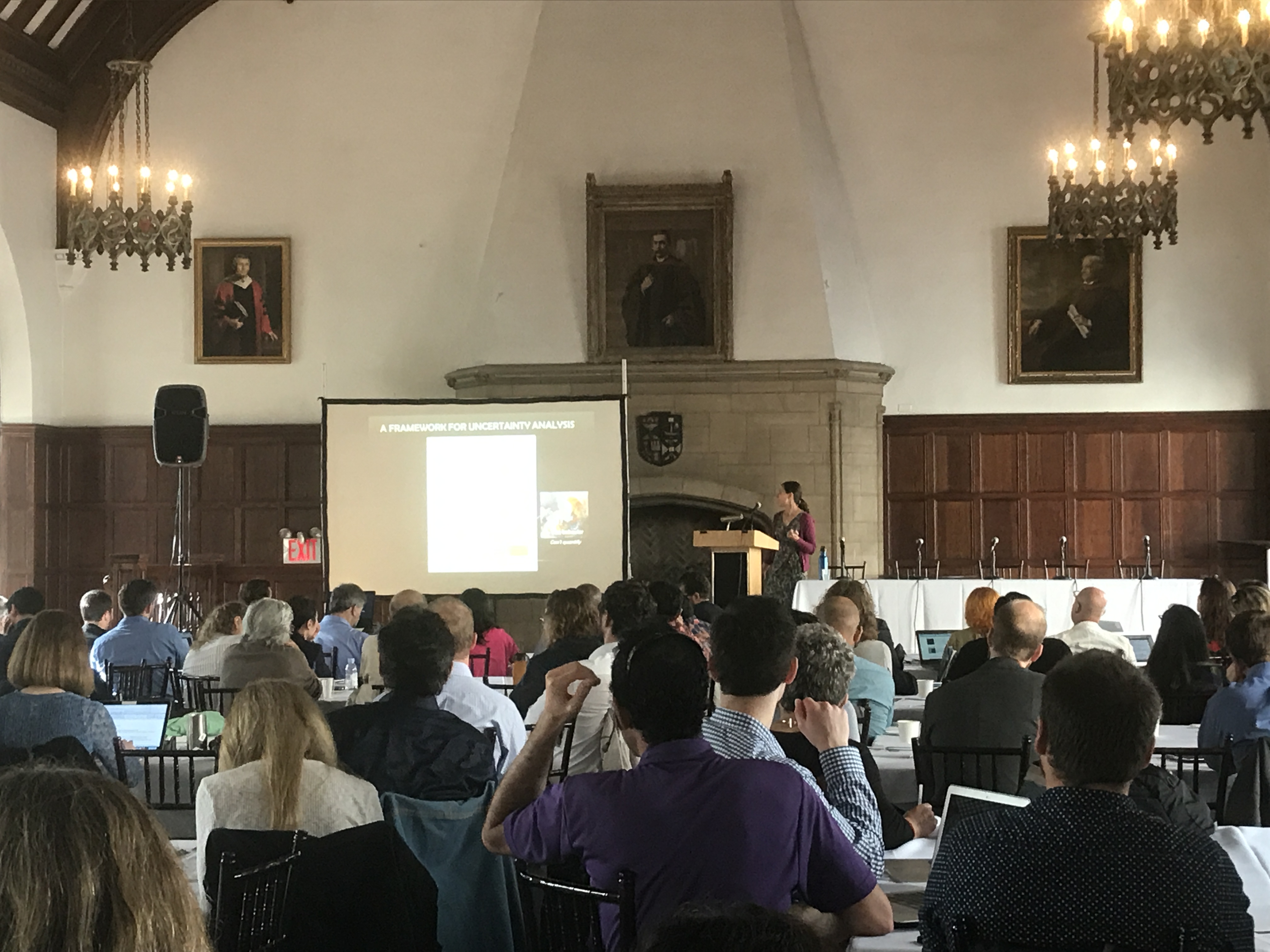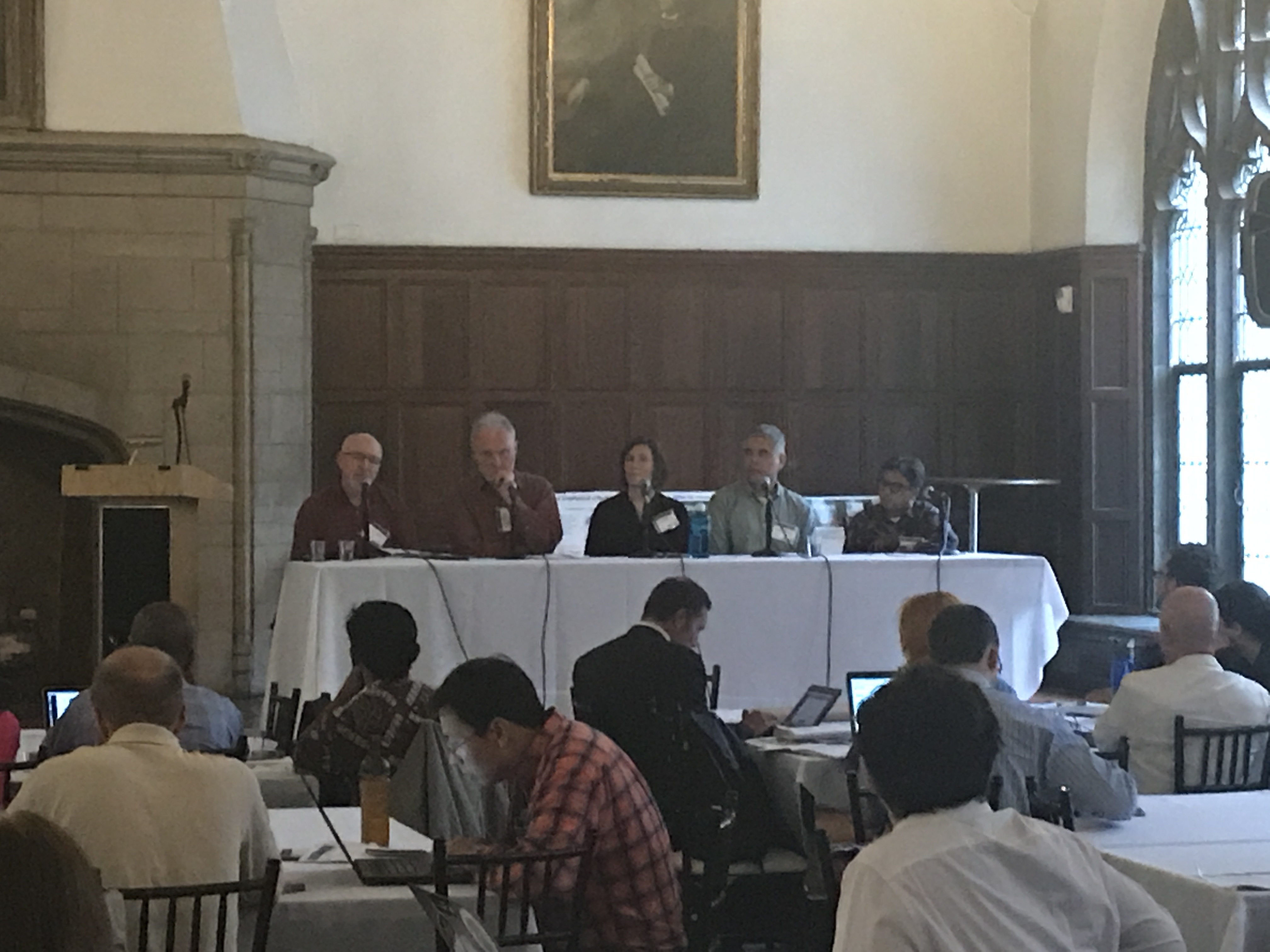 Day two focused on pyrogeography, and human and ecological aspects of fire prediction. It provided an opportunity to learn how multi-scale interactions between climate change and human dynamics affect fires. From the start of day two, David Bowman explicitly concluded that fires are affected by climate change, using his example of the 1000+ year-old Athrotaxis tree in Tasmania. Subsequent speakers furthered this conclusion with examples from fires from 120,000 years ago in California, ancient human impact on fires, and the idea that the perfect storm for fires in the west is aided by suppression and climate change. Other speakers emphasized the importance of the human dimension in fire scenarios, and pressed for better methods of prediction in terms of protecting lives and communities.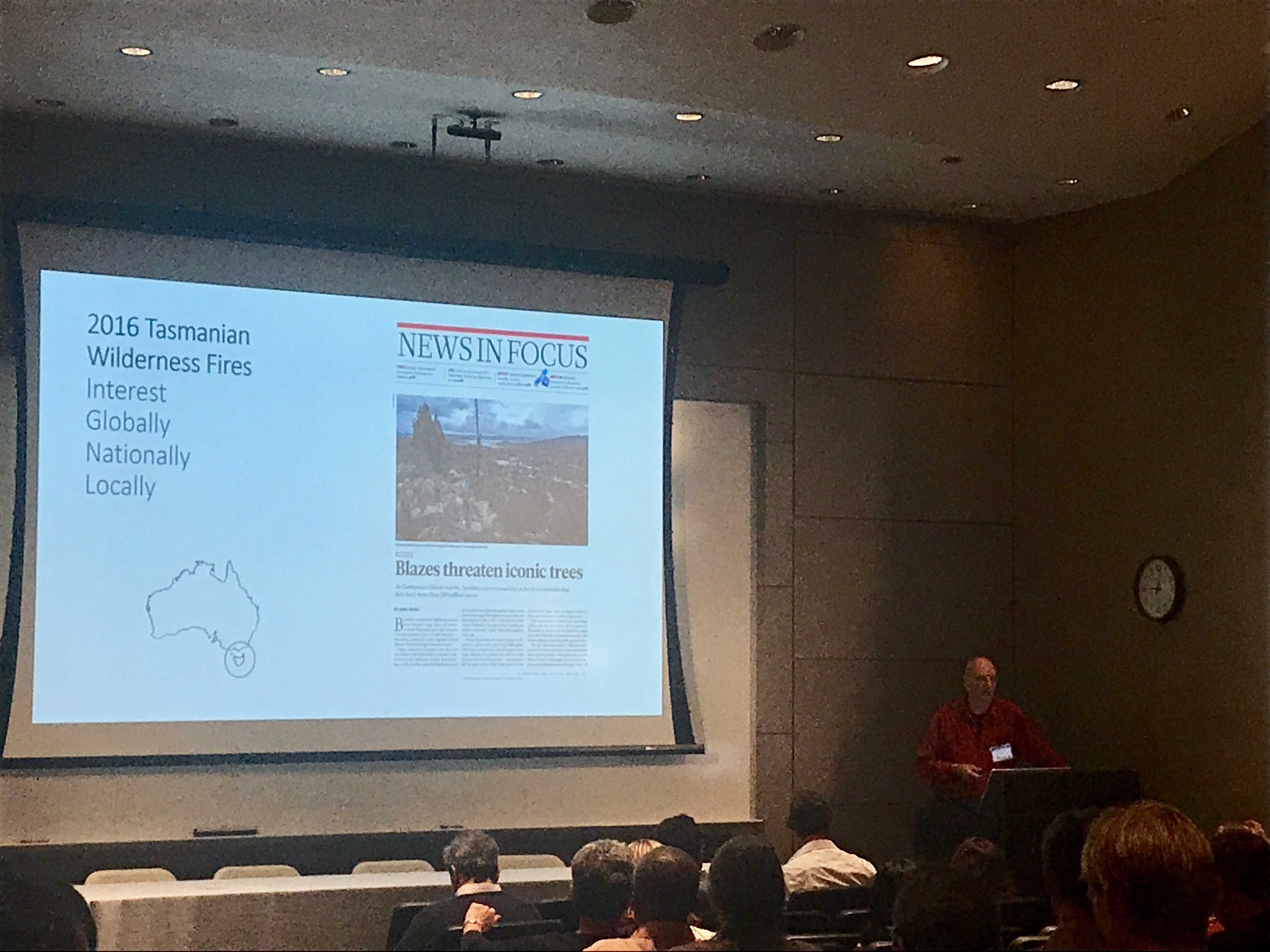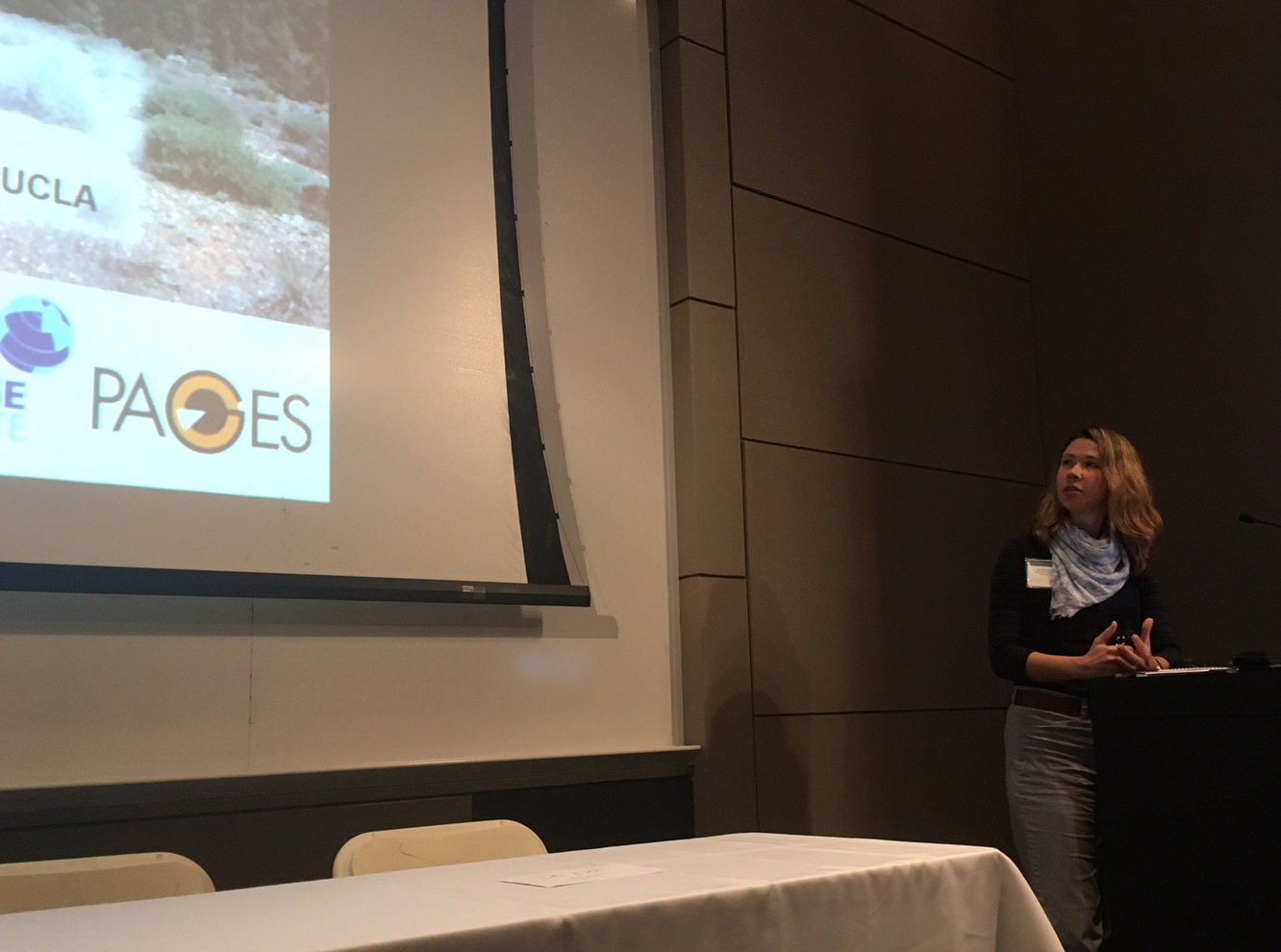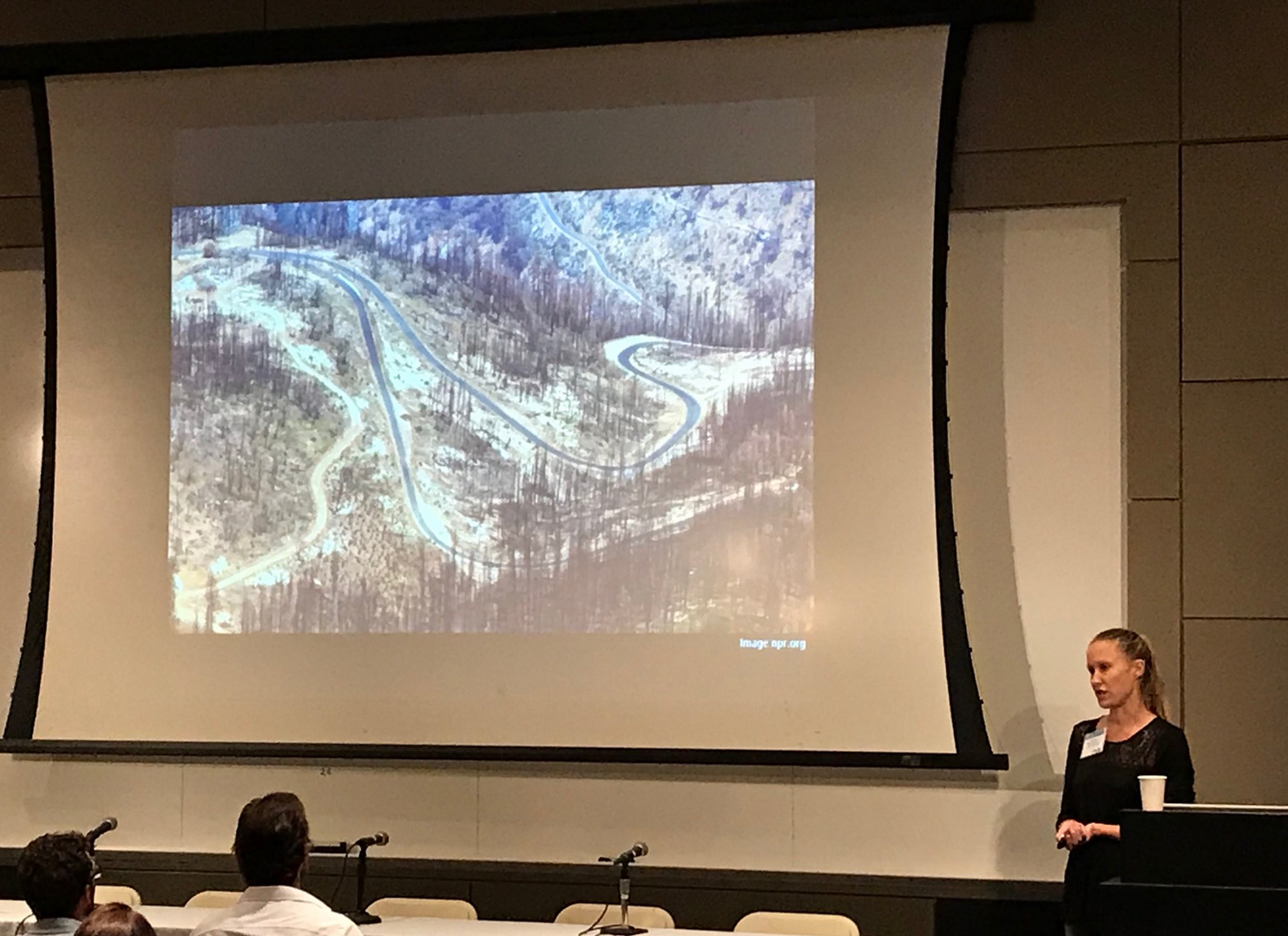 The conference concluded on the third day by honing in smoke, and global fire modeling and intercomparison. Specifically, the detriments of smoke exposure in South East Asia and smoke modeling. The speakers presented their research on how the effects of drought influence both fire and haze. The afternoon presentations focused on global fire modeling. The speakers focused on digging into new fire metrics from satellite data, a discussion on the recent fire events in the Pacific North West, and the need for better science communication and modeling.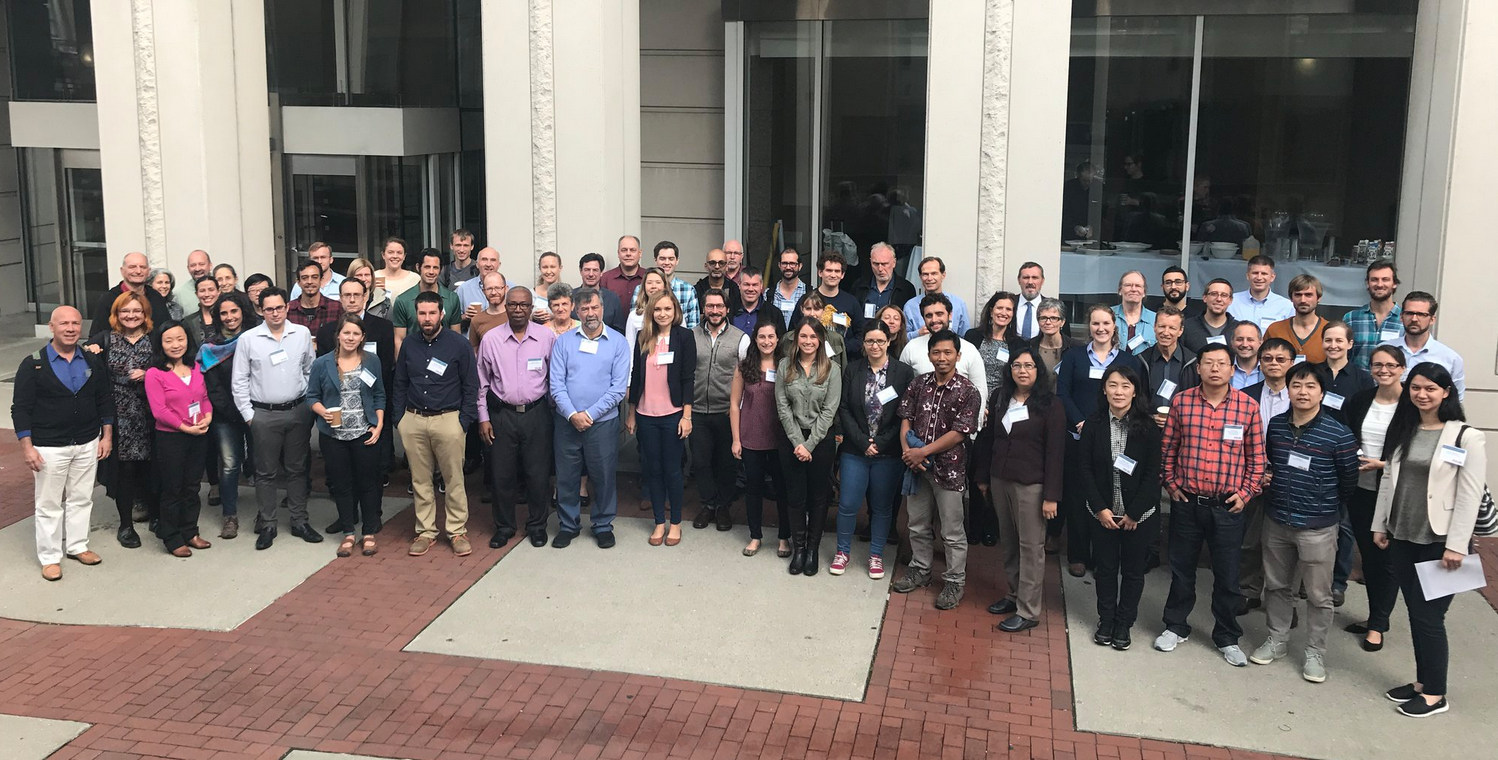 The 2017 Conference on Fire Prediction Across Scales provided a space for scientists, government officials, and professionals with interest in fire prediction to come together and share their insight and knowledge.
The Conference wants to thank the NSF, PAGES, Columbia Climate Center, and Columbia Center for Climate and Life for their generous contributions.